Features: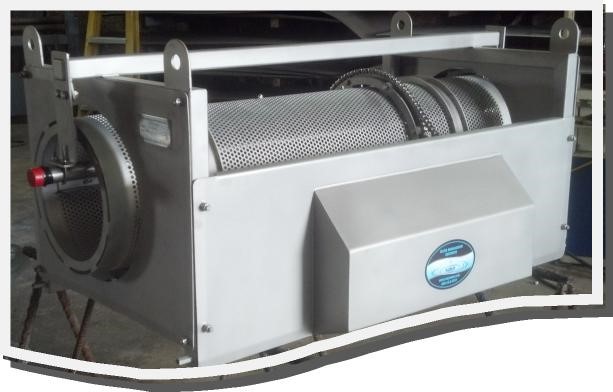 MT-12X4-304
For Meat Trimmings…
Easy to maintain and service
Removable Covers
Simple to operate
Excellent Antimicrobial application
Floor or Ceiling Mount
Catch basin for reuse of antimicrobial
304 Stainless Steel
All parts are USDA approved for use in the food industry
The meat tumbler is designed to effectively apply your antimicrobial of choice to meat trimmings and other like products.  The system has a catch basin for re-circulation of the antimicrobial agent. The unit can be floor mounted or hung from the ceiling, and is a gravity flow system with flight tumbling assistance. The side covers are removable for ease of service or sanitation. All parts are 304 stainless steel where available.