Features:
Effective
Lifts leaf fat
Stainless Steel
Two piece assembly for thorough cleaning
Easy to maintain and service
USDA approved for use in the food industry
U. S. Patent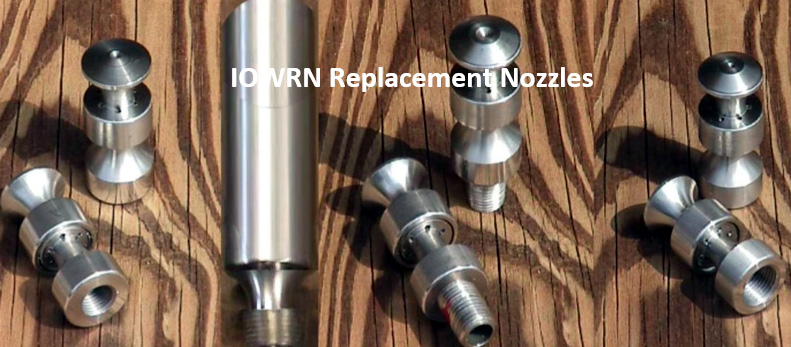 The U.S. Patented Inside/outside Bird Washer OEM Replacement Nozzle (IOWRN) has been very effective in removing fecal from the cavity of the bird. The dual reverse cone spray pattern lifts the leaf fat and flushes away hidden fecal.
We stock replacement nozzles for all major makes and models of inside/outside bird washers.
When ordering, please provide the following:
Brand name of the I/O washer – exp. Johnson
Number of heads – 10, 12, 16 or 20
Chicken or Turkey?
Does the I/O washer tilt the bird? – no
When the existing nozzle assemble is removed, what configuration will the replacement nozzle need to be? (example: 1/4″ female or 3/8 male, etc.)